Dining Area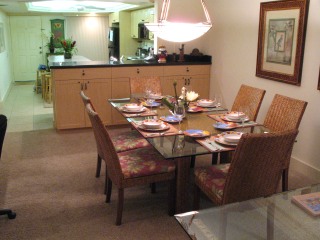 The dining area comfortably seats six people for an elegant or quick meal. Colorful dishes, elegant flatware and a full set of wineglasses provide great support for entertaining family and friends.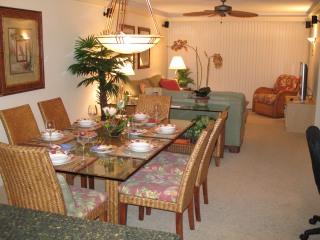 The dining area is furnished with new tropical furniture color-coordinated with the living room. The East/West orientation keeps the dining area sunny and bright all day; cove lighting and a distinctive chandlier make it pleasant for dining after dark.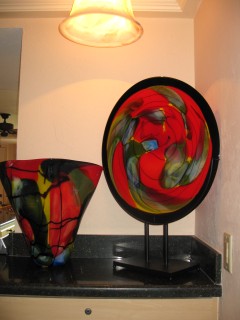 The new glass decorations provide a colorful accent on the Silestone countertop.

Next: Living room -- or back to: Tour of the condo
Revised 10/7/2009